Construction Minister visits
B&W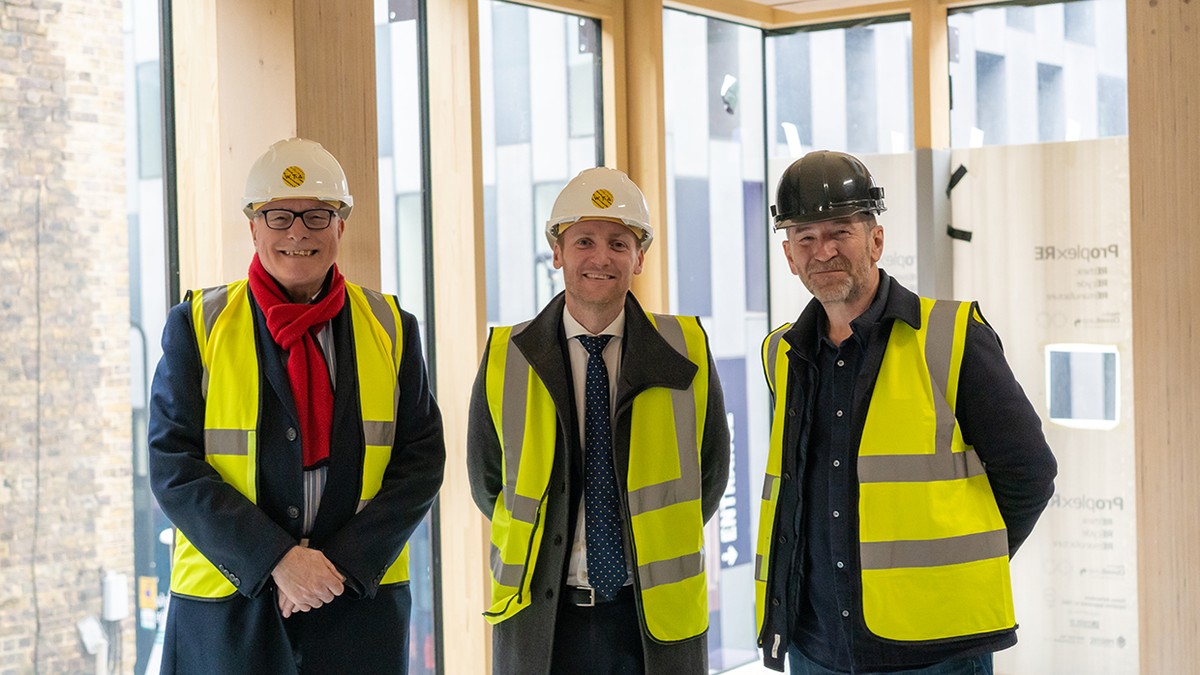 We were excited to host the UK Construction Minister Lee Rowley, on a site visit to The Black & White building, in support of the governement's Build Back Greener strategy.
The Government has signalled a clear intent to increase the use of sustainable materials, such as timber, within construction as it seeks to meet its Net Zero obligations.
Key to the success of this endeavour, is increasing the awareness and knowledge of structural timber across government to ensure that environmental policy ambitions are realised.
Construction Minister Lee Rowley commented: "It was fantastic to visit the Black and White building to see how this innovative approach to building, harnessing engineered timber, is helping to drive sustainability in the construction sector."
Lee Rowley explains why his visit to this pioneering engineered timber office building was so informative and represents the future of sustainable building in a short film.