Property Awards
2022 Finalist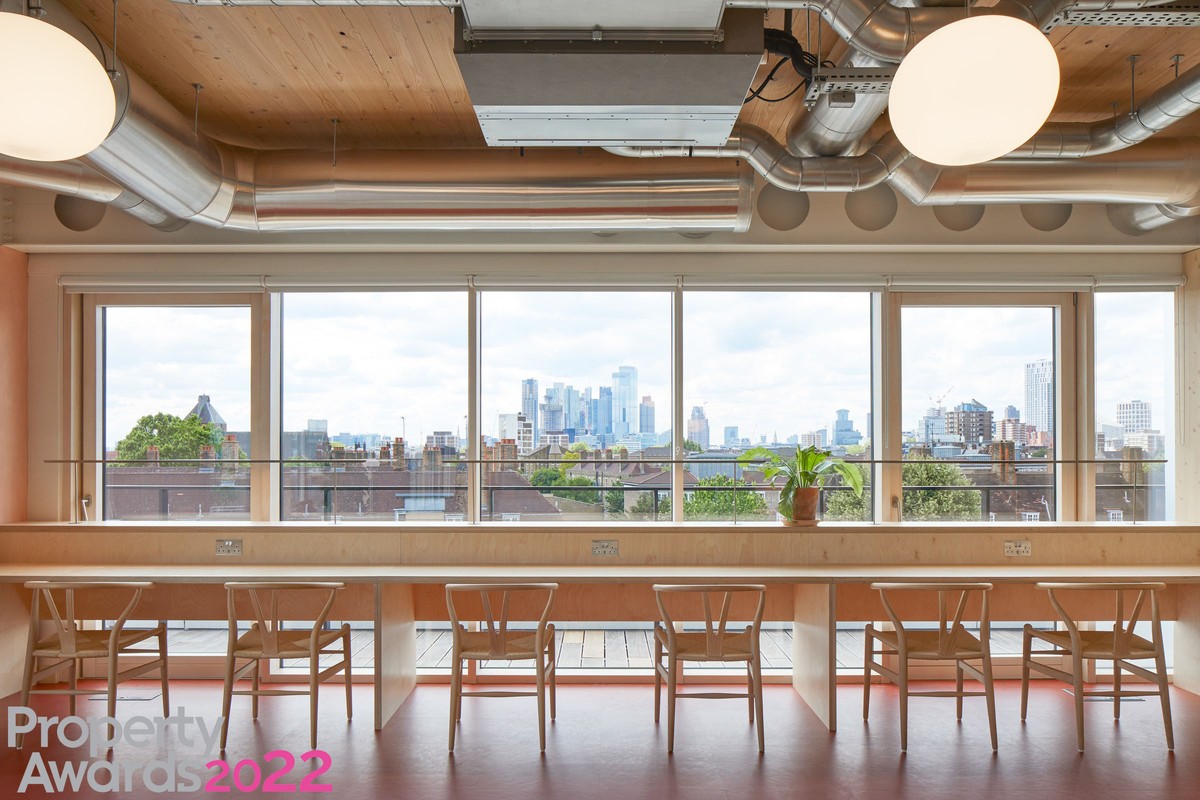 We are thrilled to announce that 6 Orsman Road has been shortlisted for this year's Property Awards in the Climate Crisis Initiative category.
6 Orsman Road embodies a fabric first approach to energy efficiency using an innovative hybrid CLT-steel structure to reduce the impact of the building on our planet.
The reduced weight of the timber structure omitted the need for carbon heavy piled foundations and the decision to use timber rather than an equivalent concrete-steel structure achieves an overall 32% saving in embodied carbon. The structure has an embodied carbon of 238 kgCO2e/m² (A1-A5 structure only), achieving a LETI A rating.
In addition the 830 m3 of CLT has 603 tCo2e sequestered within it. Essentially 50% of the embodied carbon impact is captured within the structure of the building. This carbon will remain within the timber while it is in use.