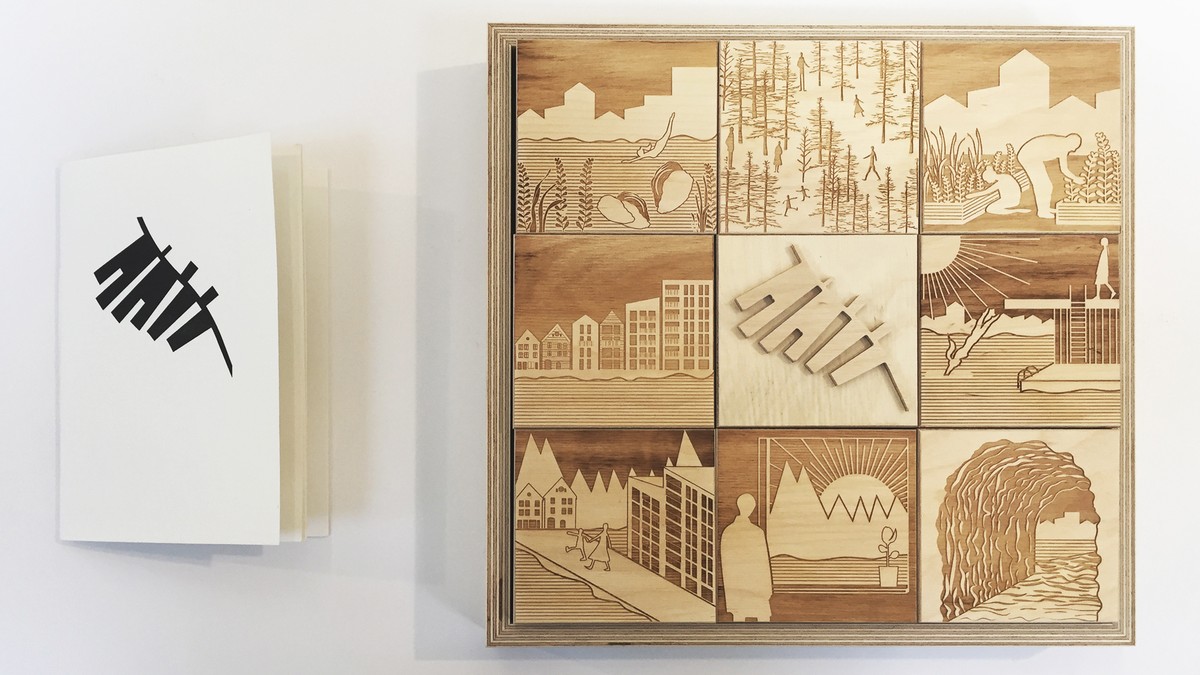 Come and see the key concepts which underlie our concept design, Trenezia, captured in nine woodblocks, exhibited at this year's 'Winter' Exhibition.
The printing blocks draw inspiration from the beauty of traditional techniques and combine it with modern methods of production to develop a new vernacular.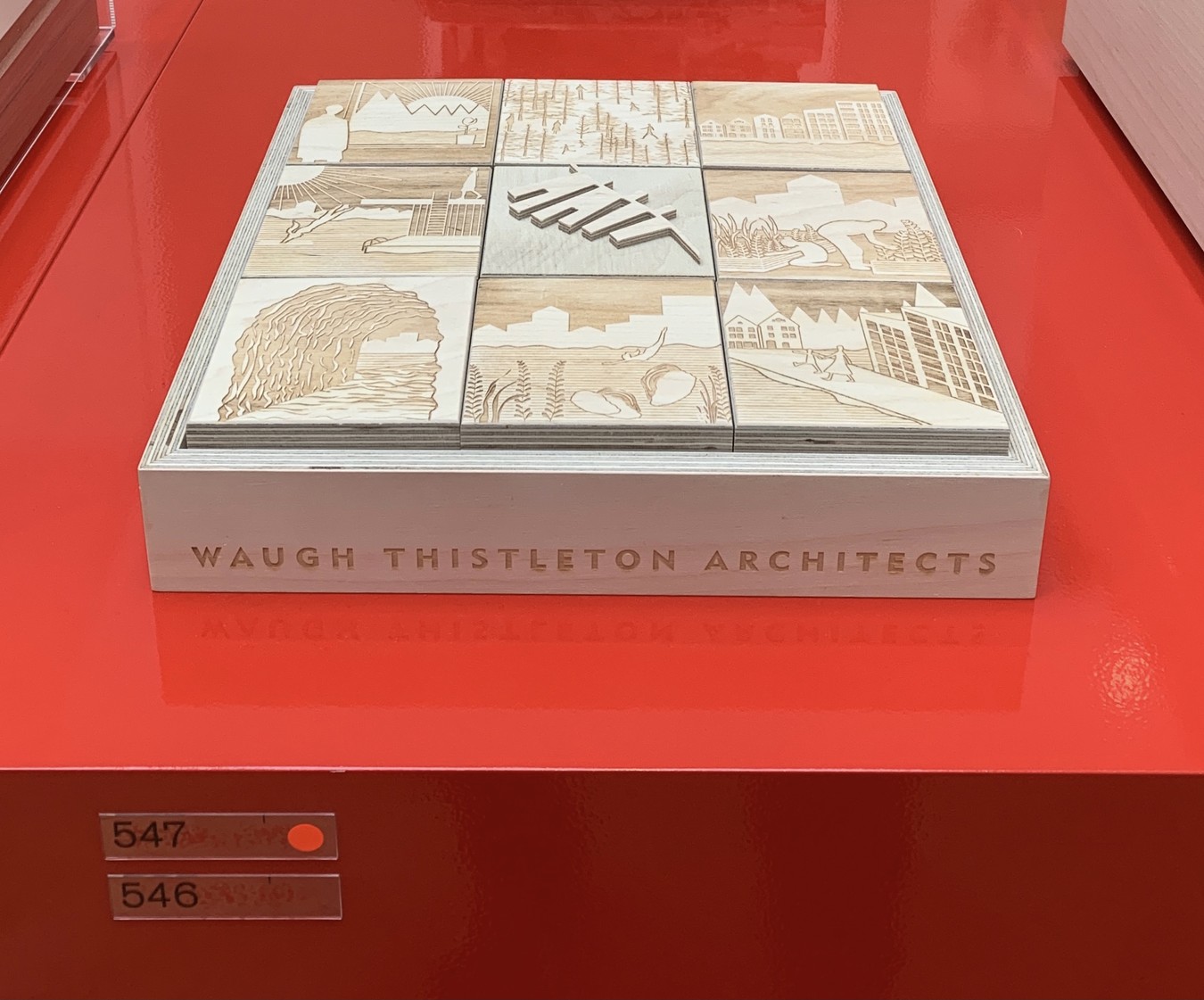 Zoom image
The blocks each represent a theme from the project: Rewild, Reforest, Reinterpret, Reinvigorate, Repopulate, Reconnect, Reorientate, Recycle and Trenezia.
Collectively they illustrate how the project reinterprets traditional housing design and responds to the specific orientation and climate of the area to minimize energy use, and proposes a viable and visionary zero carbon community over the Store Lungegårdsvann lake in Bergen.
Exceptionally this year's exhibition is running from 6th October to 3rd January 2021. Numbers are restricted so book your ticket to avoid disappointment.