The Black & White Building selected
for WAFX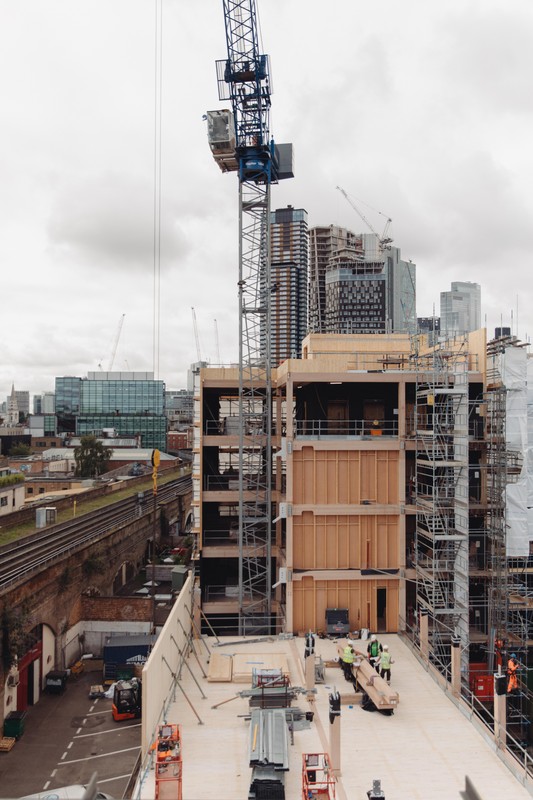 We're honoured that The Black & White Building has been selected from the 152 shortlisted projects for the WAFX Award 2022.
The WAFX Award heralds the world's most forward-looking architectural concepts, and is awarded to future projects that identify key challenges that architects will need to address in the coming years.
The Black & White Building has been selected as one of twenty innovative designs that address some of the world's biggest challenges.
A life cycle analysis of The Black & White building has demonstrated that the use of structural timber rather than concrete has reduced the embodied carbon by 37% compared to a traditional build at the same scale.
Additionally there is over 1,000 tonnes of CO2e stored within the structure of the building, which will remain in the timber so long as it is in use. This is equivalent to 55% of the embodied carbon of the building.
As the heat soars to record breaking temperatures it is time for us all to take stock the impact our work is having on the planet.
The Black & White Building pushes boundaries and sets a new benchmark for sustainability, demonstrating that timber is not only a viable alternative to the conventional concrete and steel traditionally used to build offices, but when it comes to performance and sustainability, it is actually the preferable option.