Anthony
Timberlands Center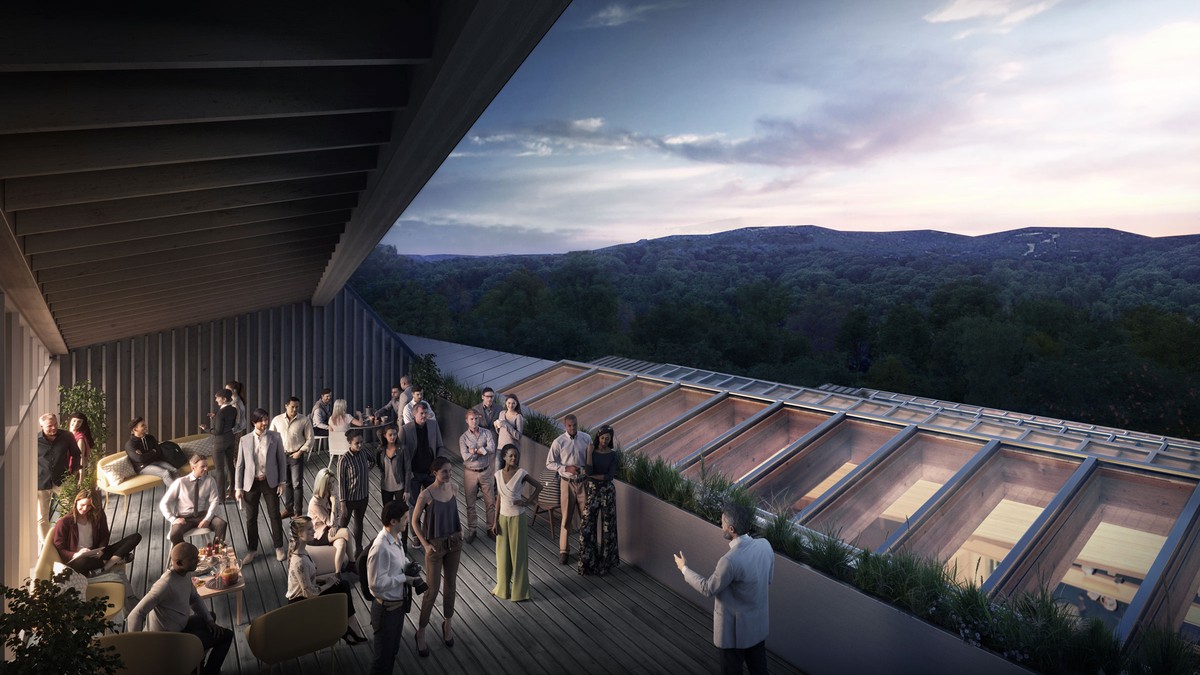 WT/GO Architecture reveal their proposal for the design and fabrication facility at the Univeristy of Arkansas.
Waugh Thistleton have joined forces with Gray Organschi to form a new transatlantic joint venture: WT/GO Architecture. WT/GO have recently revealed their concept for the new Anthony Timberlands Center for Design and Materials Innovation in Fayetteville, Arkansas. The international competition seeks a progressive, modern design that demonstrates creative approaches to sustainability, and that will become a vibrant contributor to the broader campus of the University of Arkansas and its emerging Windgate Art and Design District.
The building will serve as the epicentre for the Fay Jones School of Architecture's multiple timber and wood initiatives, and house the school's design-build programme and digital fabrication laboratories. Other shortlisted teams include Dorte Mandrup, Grafton Architects and Shigeru Ban Architects. The final result of the competition will be announced in May.
The design concepts of the six shortlisted teams are on display at the Fred and Mary Smith Exhibition Gallery in Vol Walker Hall at the Fay Jones School of Architecture until 20 March.
The presentations made by each of the teams can be viewed here.