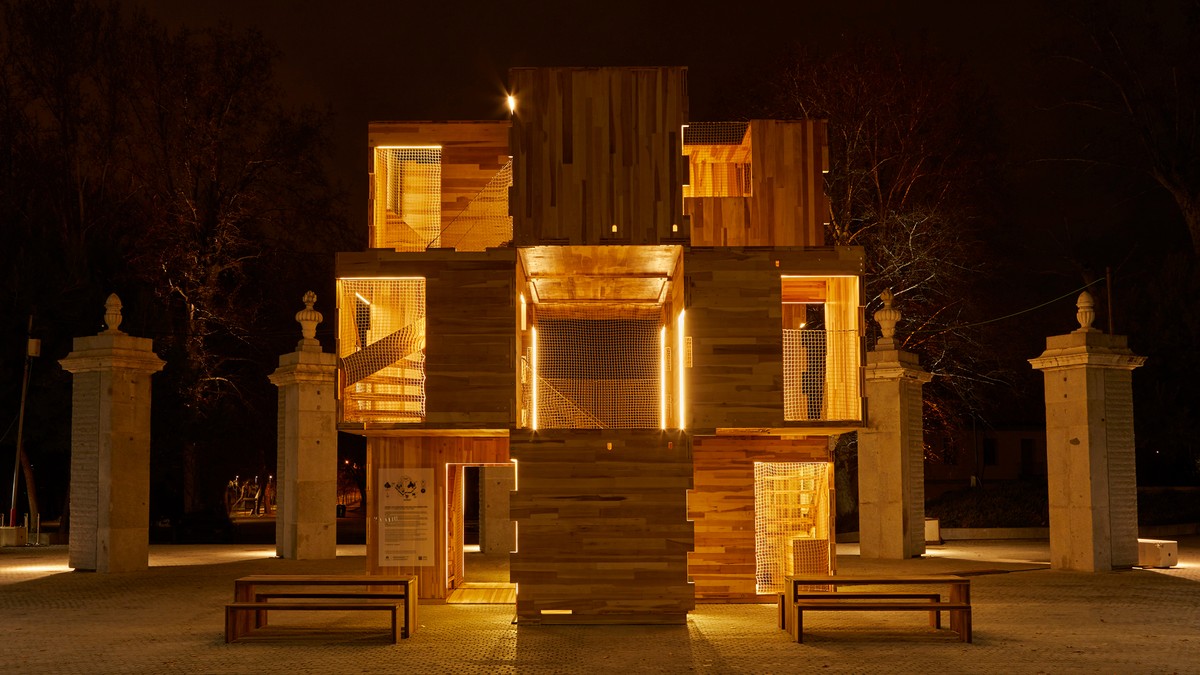 The fourth iteration of our Multiply pavilion for AHEC Europe is now open in Madrid as part of Madrid Design Festival.
The pavilion demonstrates the benefits of prefabrication and demountable modular timber construction.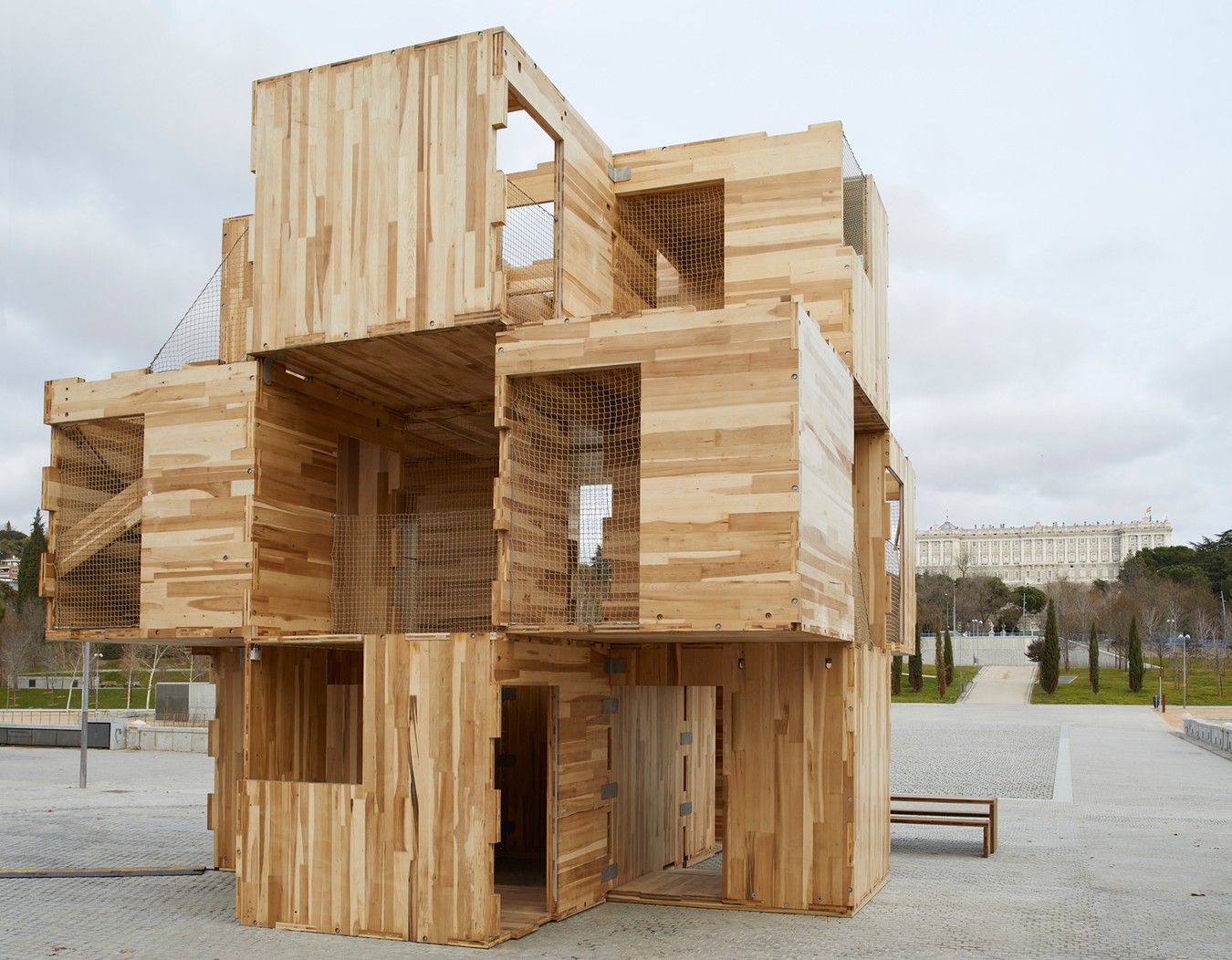 Zoom image
The pavilion will be open for the duration of Madrid Design Festival and free to explore until the 15th February.