Open City Architecture in
Schools Programme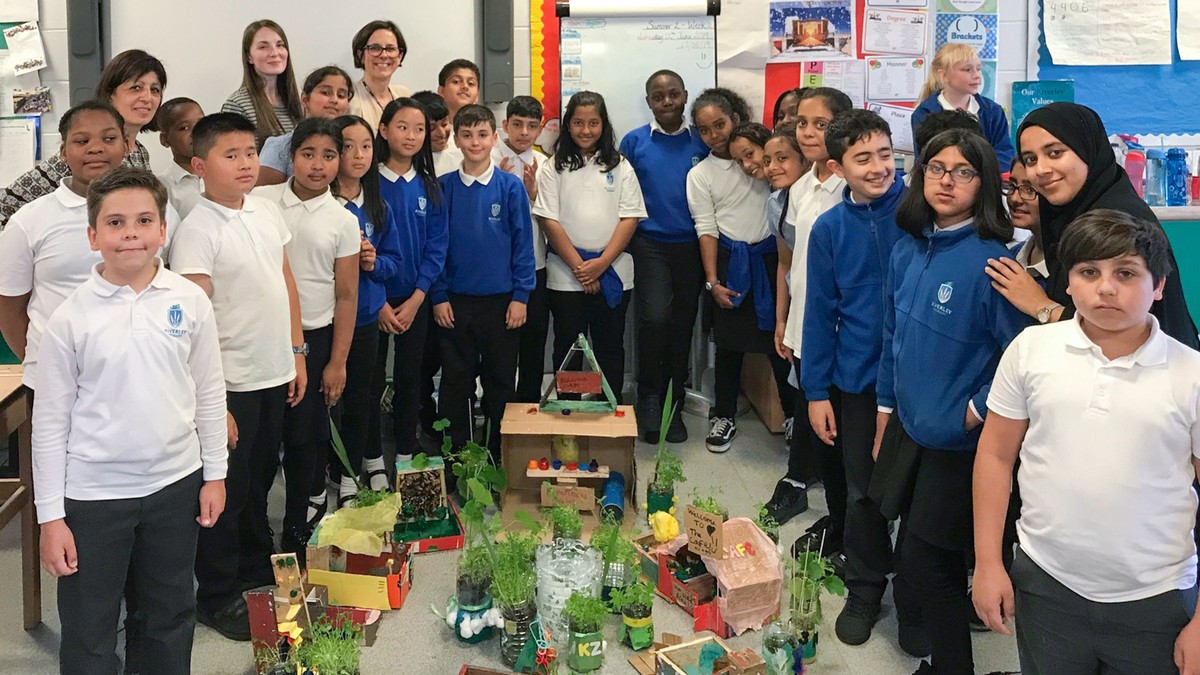 WTA have been partnered with a class of year 5 students from Riverley Primary School as part of the Open City Architecture in Schools programme. Through a series of tasks and events, the students will be exploring this years theme of "Smarter City".
The first event, to the Tate modern, involved a discussion with the school students over 'who we are', 'what is an architect?' 'what does an architect do?' and the history and repurposing of the original Bankside Power Station into the Tate Modern Art Gallery.
This visit acted as an introduction to the programme which will lead to us helping them in the design of a building project related to the theme of a 'Smarter City'.

The aim for our project to have a strong theme of sustainability, use of timber, and modularisation. Over the past month the students worked on a project to redesign the school's terrace. They focused on making the space greener and more inclusive and they produced some fantastic designs here are the results:
For more information, visit the Open City website.