WTA featured in New London
Quarterly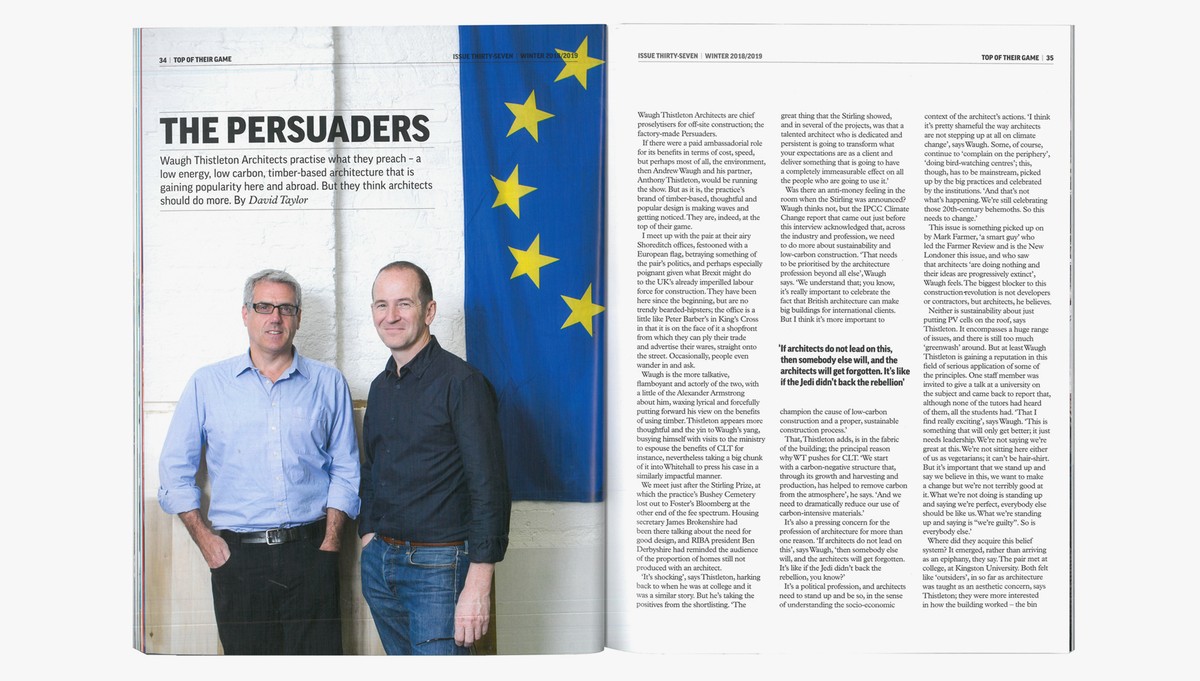 NLA have published an article in the 2018/19 winter issue of New London Quarterly on the work of Waugh Thistleton Architects. The piece, "The Persuaders", is featured in the Top Of Their Game section and can be found in Issue 37.
"Waugh Thistleton are banging the drum for a construction revolution… the practice's brand of timber-based, thoughtful and popular design is making waves and getting noticed. They are, indeed, at the top of their game."
To purchase a copy and read the full article, visit the New London Architecture website.