Shortlisted for BD's Architect of the Year
Award 2018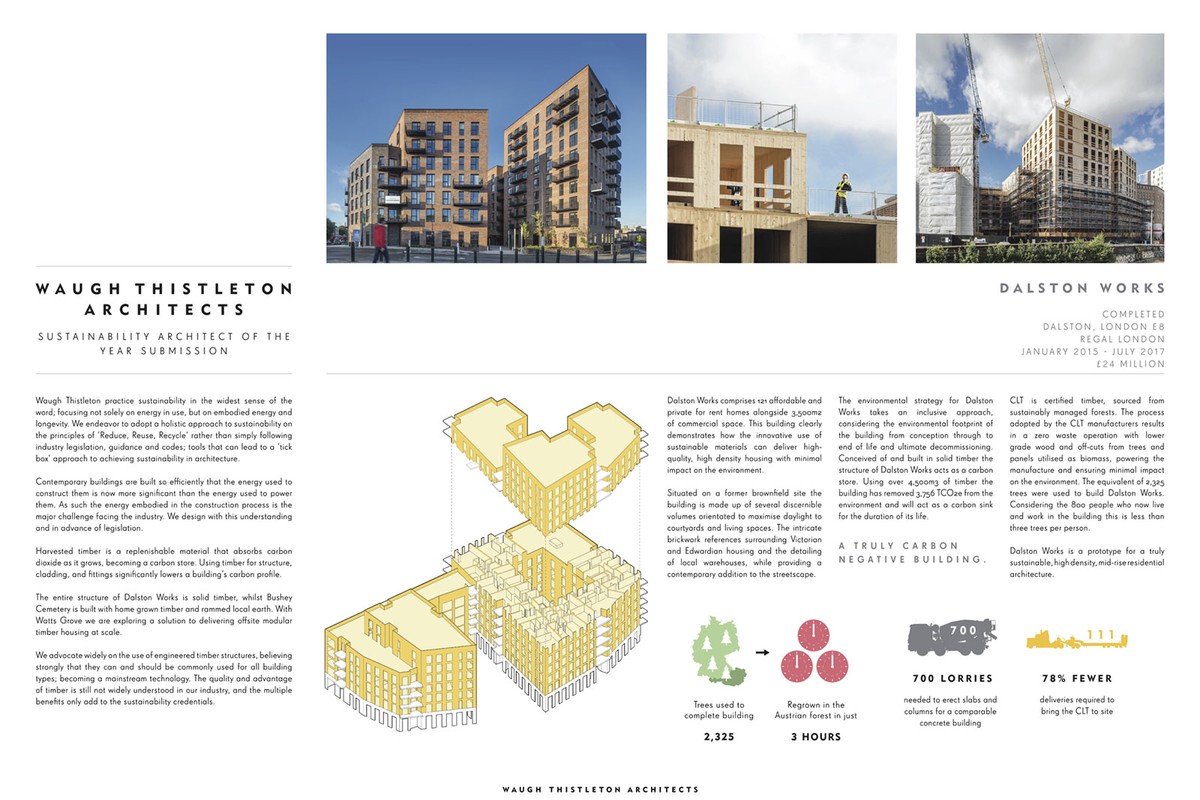 Waugh Thistleton have been shortlisted in the Sustainability category.
The finalists for this year's Architect of the Year Awards 2018 were announced today.
An expert judging panel will assess each shortlist in detail, with the winners being announced on the 18th of April at BD's Architect of the Year Awards party in London.
The overall Architect of the Year award will also be announced on the night, the best of the best chosen from all the category winners.