Perceptions of Timber exhibition at MIND
Milan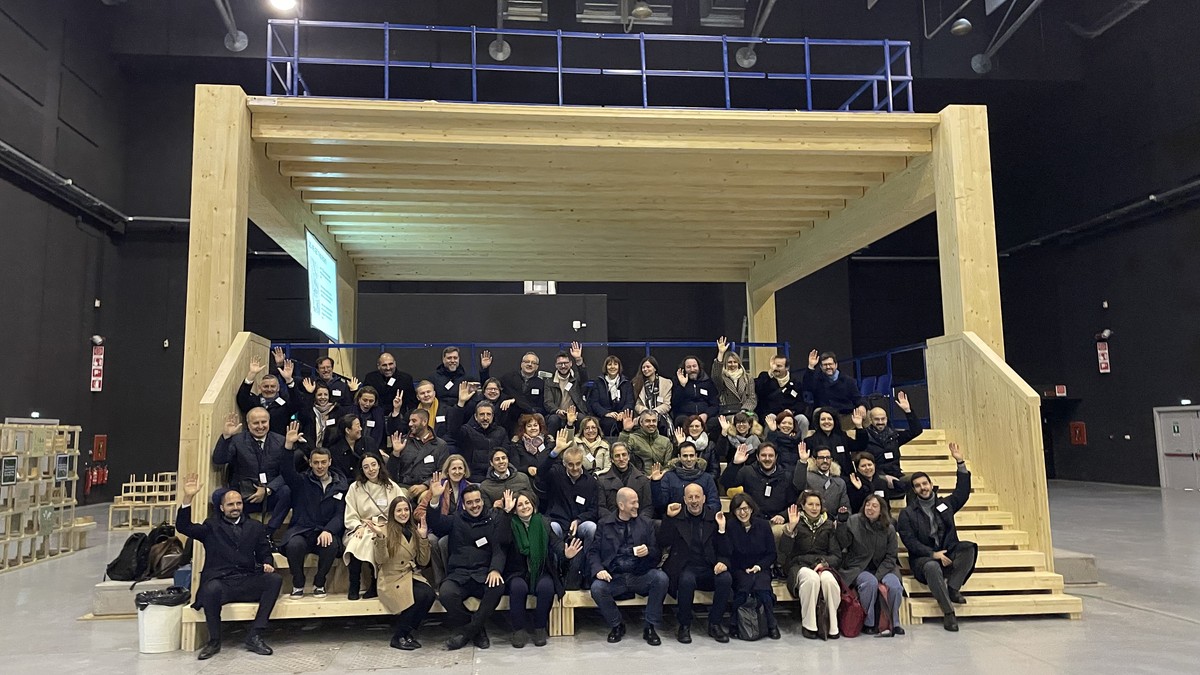 Perceptions of Timber exhibition MIND, Milan opens Spring 2023
Key stakeholders joined a workshop at PoT 16th December 2022.
The ambition is to demolish the industry caution that is hindering the uptake of engineered timber across Europe.
The physical presence of a massive timber structure will help promote a conversation between expert stakeholders and to develop a network within the sector enabling innovation and therefore actively reducing the carbon in Construction .