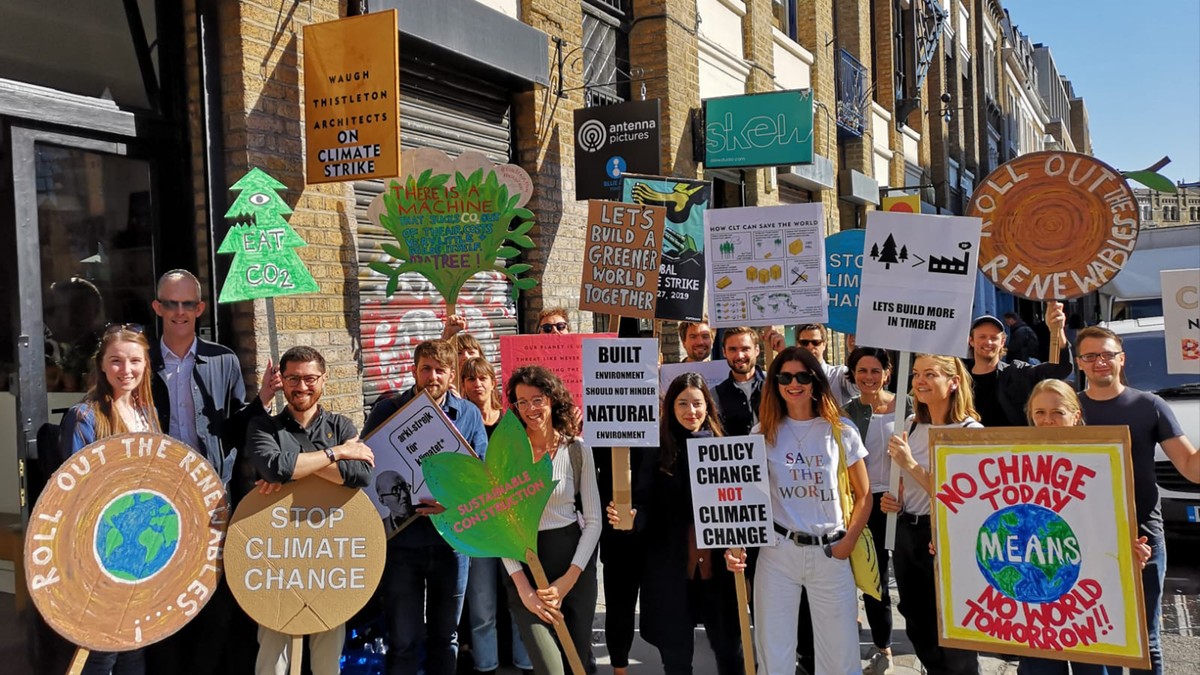 Waugh Thistleton Architects joined the 4 million others across the globe on Friday 20th September to take part in the Global Climate Strike.
Uniting with others from the construction industry, we closed shop on Friday morning and joined the gathering outside the Building Centre arranged by the UK Green Building Council.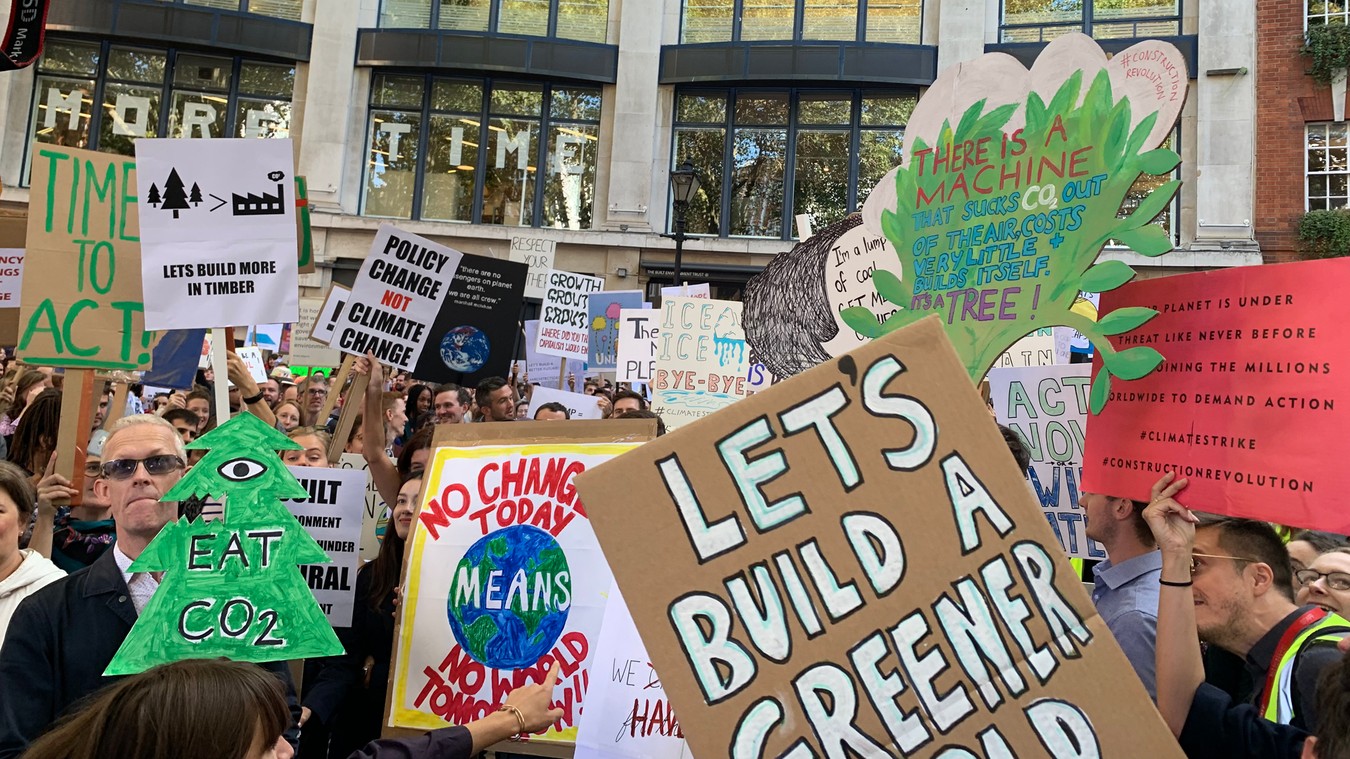 Zoom image
Following the series of talks by architects and other industry professionals, we then marched down to join the main demonstrations at Millbank.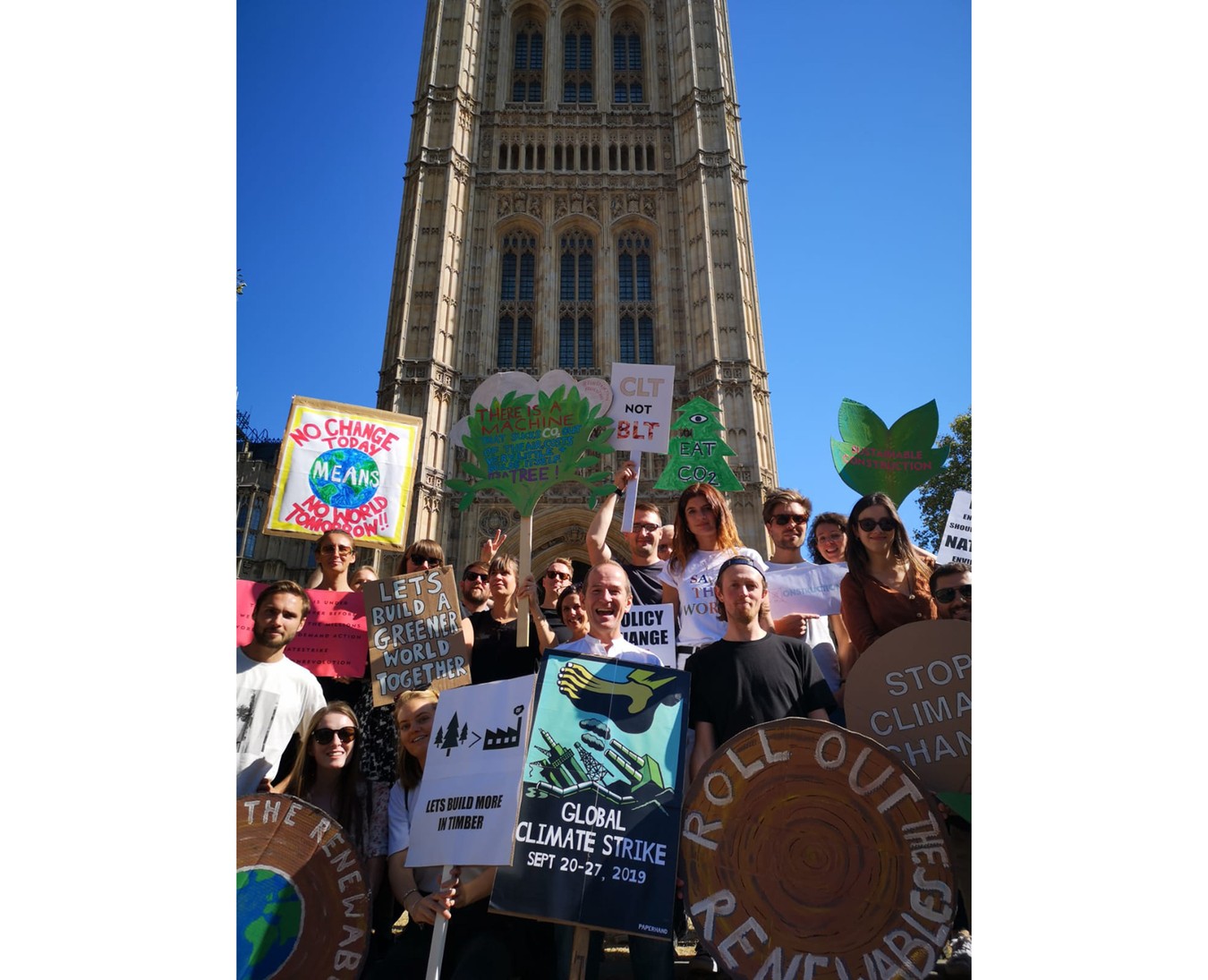 Zoom image
These actions follow the declaration of a climate emergency by both the UK Parliament and the RIBA. Our planet is under threat like never before, and Waugh Thistleton Architects are united behind the call for a construction revolution.
Read full coverage of the event in the Architect's Journal.