MultiPly shortlisted in
Wood Awards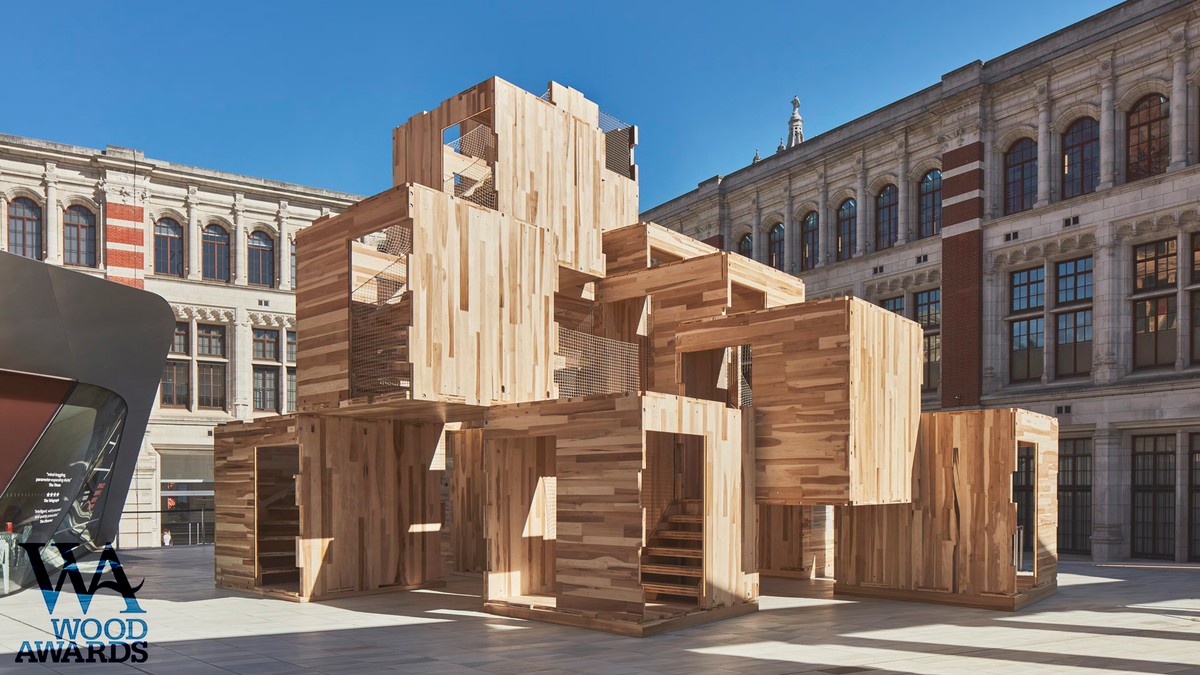 We are delighted to announce that MultiPly, the installation we created in collaboration with AHEC and Arup, has been shortlisted in the 2019 Wood Awards.
The project, consisting of a maze-like series of interconnected boxes was originally designed for the Sackler Courtyard of the V&A as part of the London Design Festival 2018. It has since also been exhibited in the Human Spaces exhibition in Milan during Milan Design Week.
MultiPly demonstrates how engineered timber structures can be reconfigured, reused, repurposed and ultimately recycled.
Visit the Wood Awards website for the full description and shortlist of all projects.