Stoke Newington Road
Mixed use, mixed tenure, new build development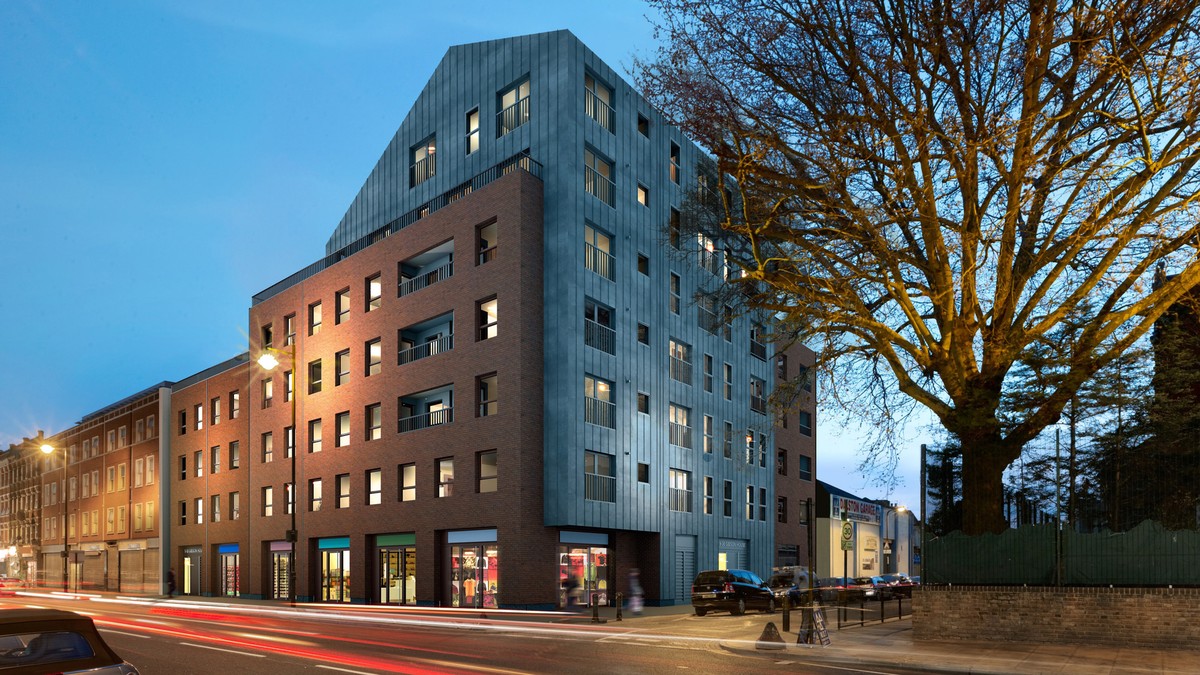 Status
Completed
2012
Client
Budget
£4.5 Million
Developed for Metropolitan Housing Trust, this exciting mixed-use project redevelops a vacant site in Hackney.
Approach
The scheme provides 38 mixed tenure apartments located around a central courtyard which is elevated above 1,000 square metres of retail space. A 4 storey brick volume along Stoke Newington Road continues the existing street–scape; tying into the surrounding context.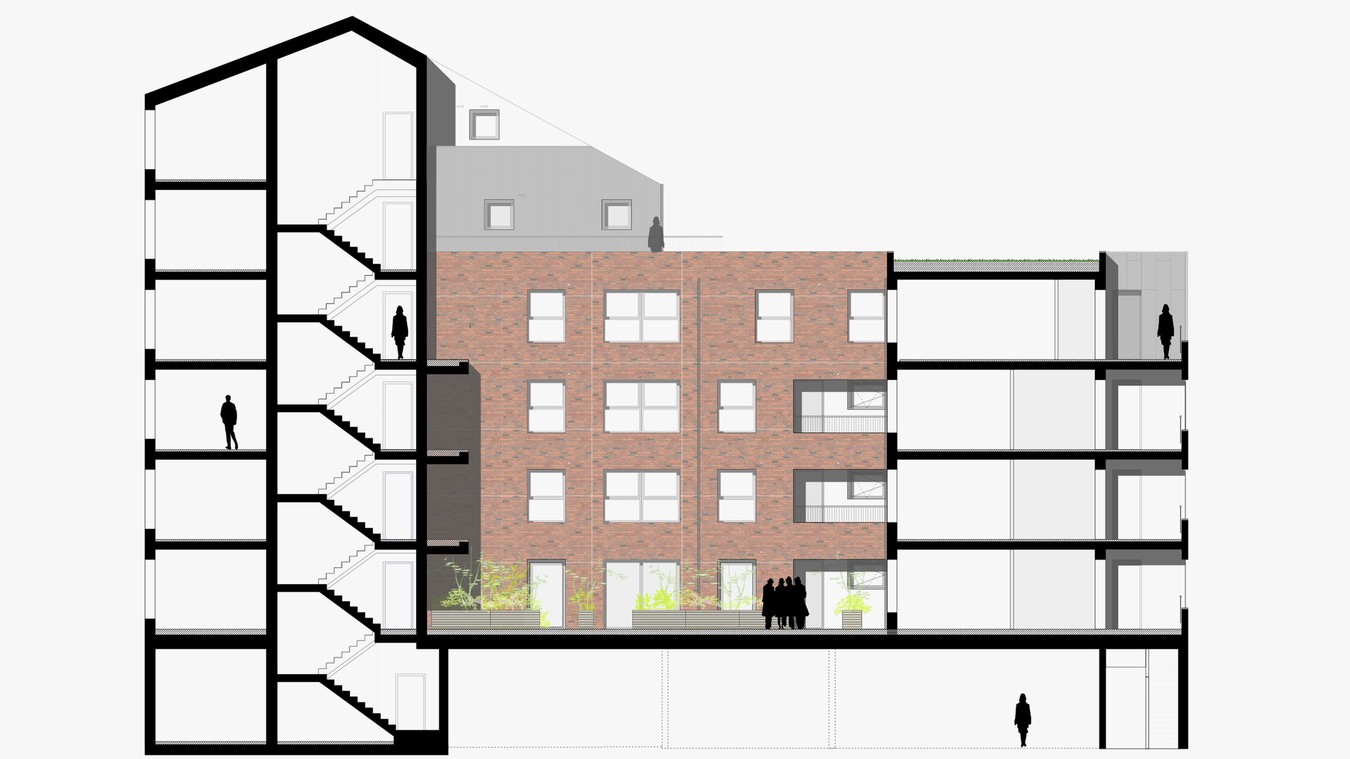 Zoom image
Design
The brickwork is in 2 subtly different shades of red brick reflecting the rhythm of the building widths along the street. The volume steps up 2 storeys at the corner of Barretts Grove to create a strong presence on this prominent corner. A 7 storey zinc-clad volume intersects the brick of the rest of the building and overhangs the shop fronts creating further articulation to the corner.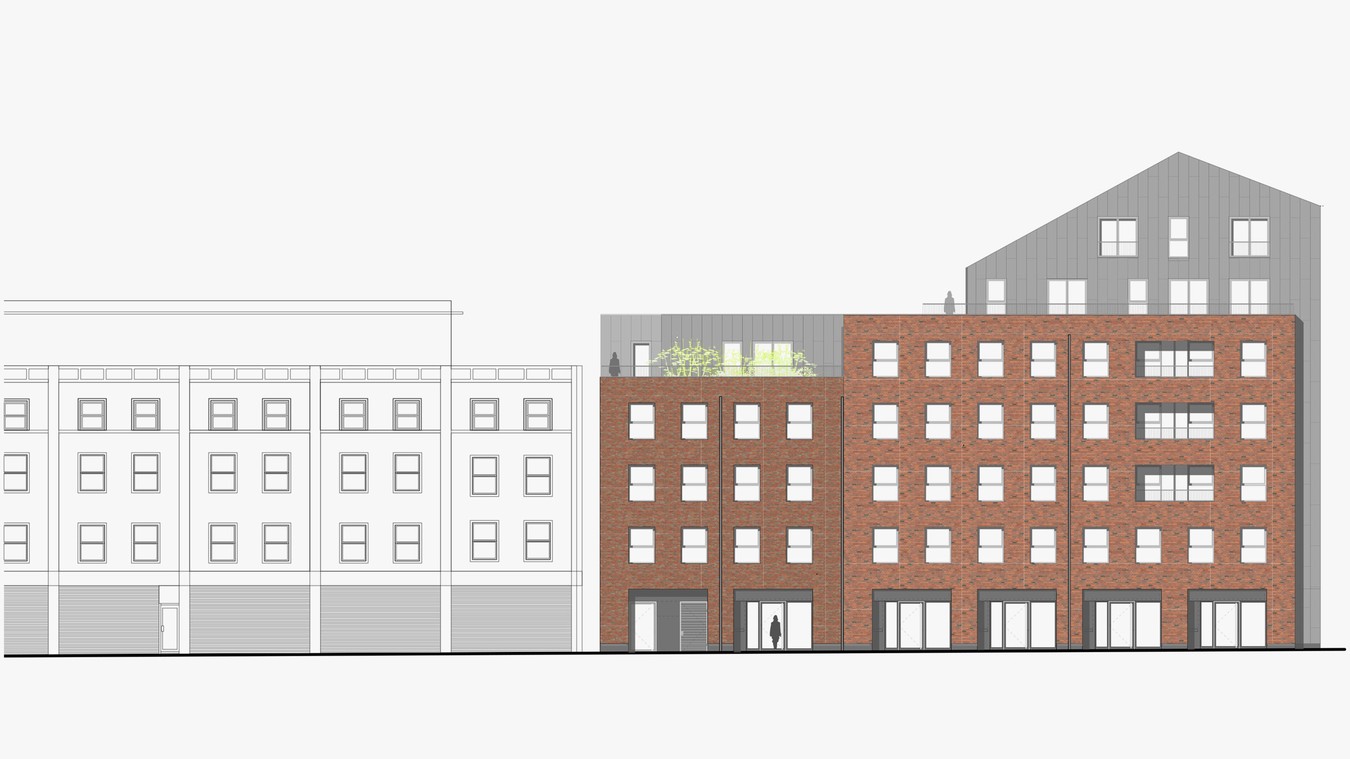 Zoom image
Result
The dwellings provide a mixture of socially rented and shared ownership flats, ranging from 1 to 4 bedrooms. Benefitting from large windows, all flats have juliet balconies or external terraces. The central courtyard provides a combination of private terraces and communal open space and was conceived both as an enjoyable space to use and to provide attractive views from the flats above.