Planning approval for modular scheme
in Lewisham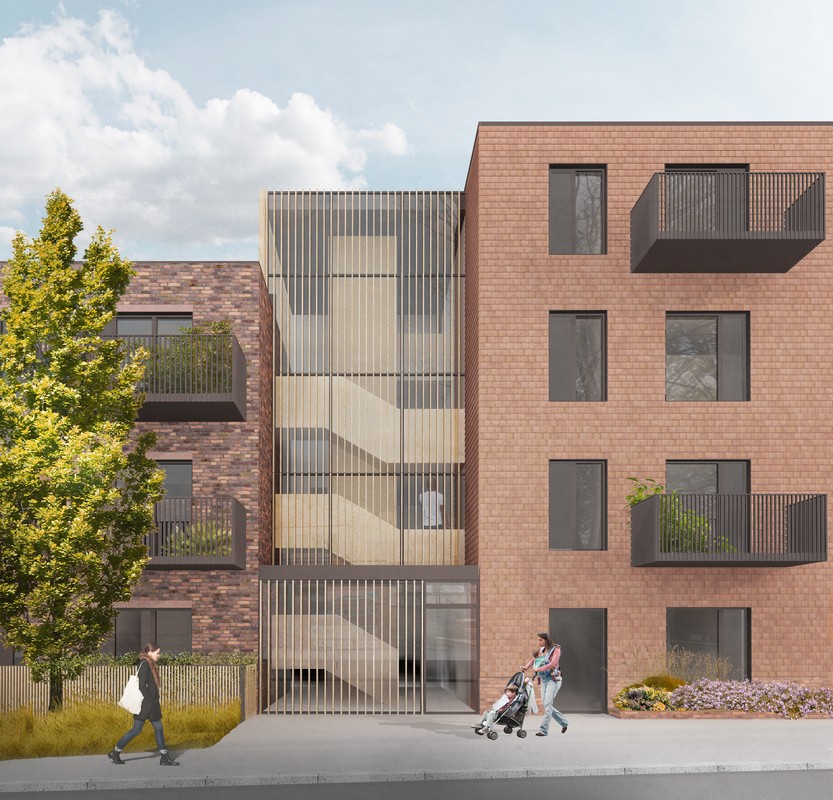 We've received planning permission for our latest social housing scheme, Kenton Court.
The 25-homes for Lewisham Homes has been designed to be built with engineered timber and constructed offsite using cutting-edge manufacturing technology.
The scheme, which is 100% social rent, is part of the local authority and Lewisham Homes' borough-wide New Homes, Better Places programme, which will see the development of 500 homes for social rent.
Kenton Court will be the first modular CLT building developed by Lewisham Homes.