Bushey wins at World
Architecture Festival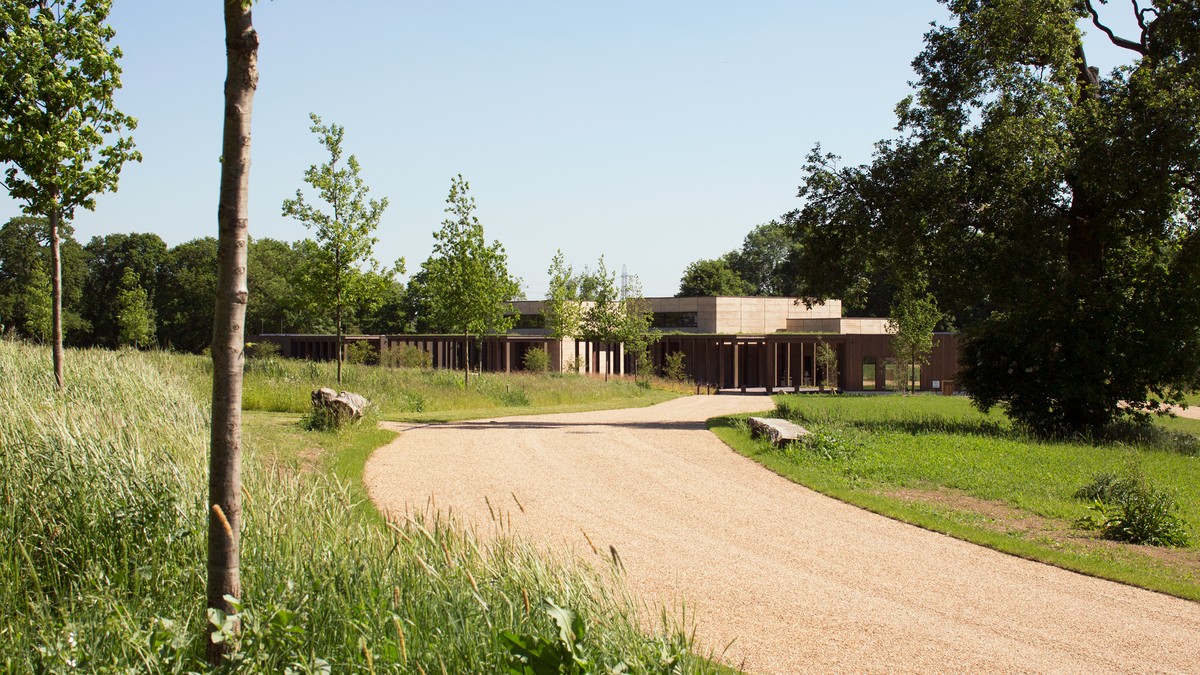 Bushey Cemetery was awarded the Best Completed Religious building award at this year's World Architecture Festival.
We've been working with the United Synagogue over a ten year period to realise the extension of Bushey Cemetery which will accommodate burials for the next 50 years.
The design of the site was driven by the processional nature of Orthodox Jewish burial. The prayer halls and ceremonial spaces are located to facilitate the movement of mourners from arrival, to congregation, procession to the graveside and finally to prayer; with contemplative views carefully landscaped at each point in the processional ceremony.
The earth was mixed with limestone, sand, cement and water to form the rammed earth to build the prayer halls. Imposing monolithic structures which create a modest, calm and contemplative environment.
'The cemetery is a meeting place not only for the dead and the living but also of ideas – of spiritual, emotional and aesthetic trends and conceptions.' Avriel Bar Levav, professor at the Open University of Israel
A few images below show the journey of the project through the office, from drawing board to completion.