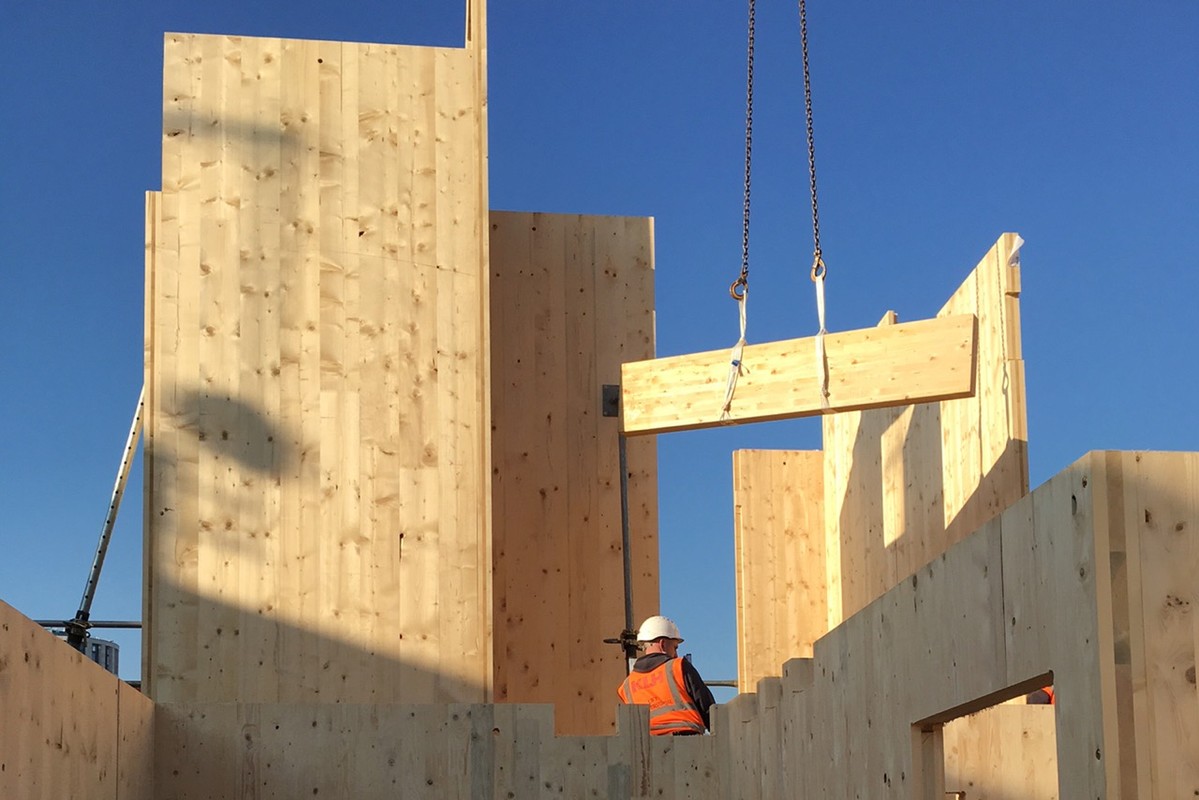 The CLT has arrived at 55 Pitfield Street!
Fabricated by KLH UK the CLT will be used to construct the five stories of residential apartments that sit above the re-constructed cinema building. The CLT will be craned into place over a period of 12 weeks and a four man team will complete a storey every fortnight.
The scheme is due to complete in November this year when the cinema, which has lain derelict for decades, will re-open its doors to the public.