Bushey Cemetery rammed
earth completed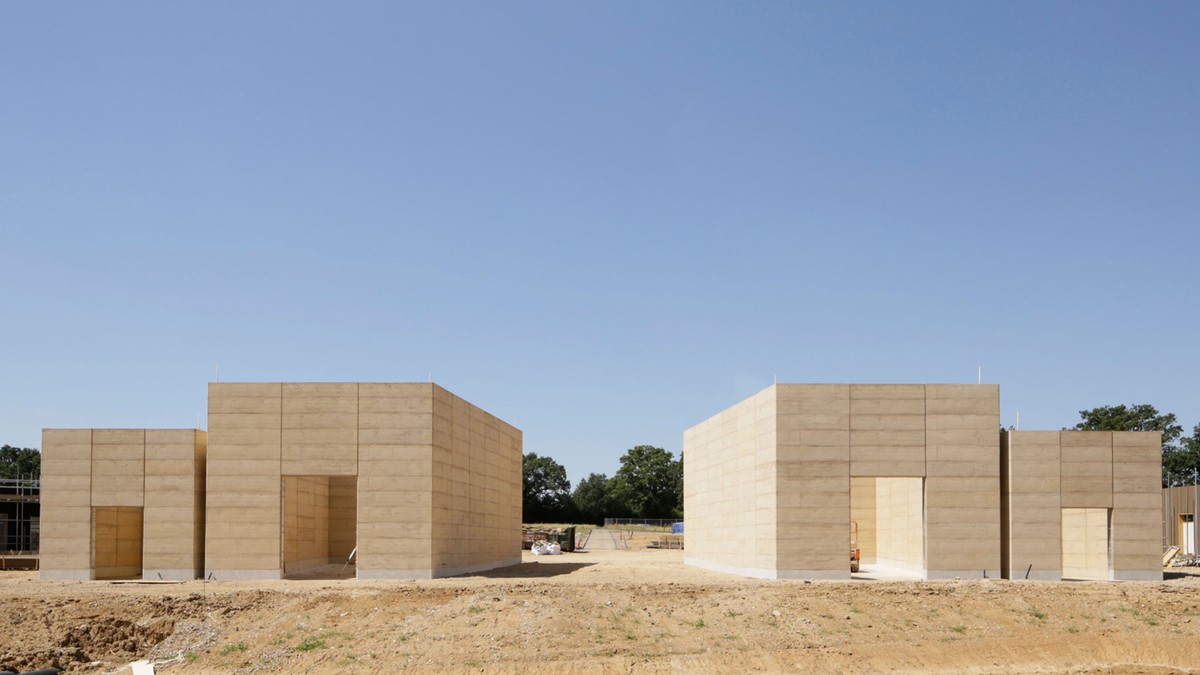 The structural rammed earth works are now complete at our project at Bushey Cemetery.
The four buildings took an eight man team 46 days to build by pneumatically ramming 150mm layers of a dry mix. This consists of clay, limestone, sand, hoggin, and a small quantity of cement and water.
Exposed 400mm thick walls form an enclosure to the central 6m high Prayer Halls and smaller Cohanim Rooms. They are conceived as solid external boxes, rooted in the earth, with an internal glulam structure which holds the zinc roof.
The Prayer Halls provide a solemn place for contemplation, where the materiality echoes the return to the earth of loved ones. The rammed earth walls have a warm earthy character which sit well within the landscape, different colours visible in the stratification of the surface.