Construction started at
Bushey Cemetery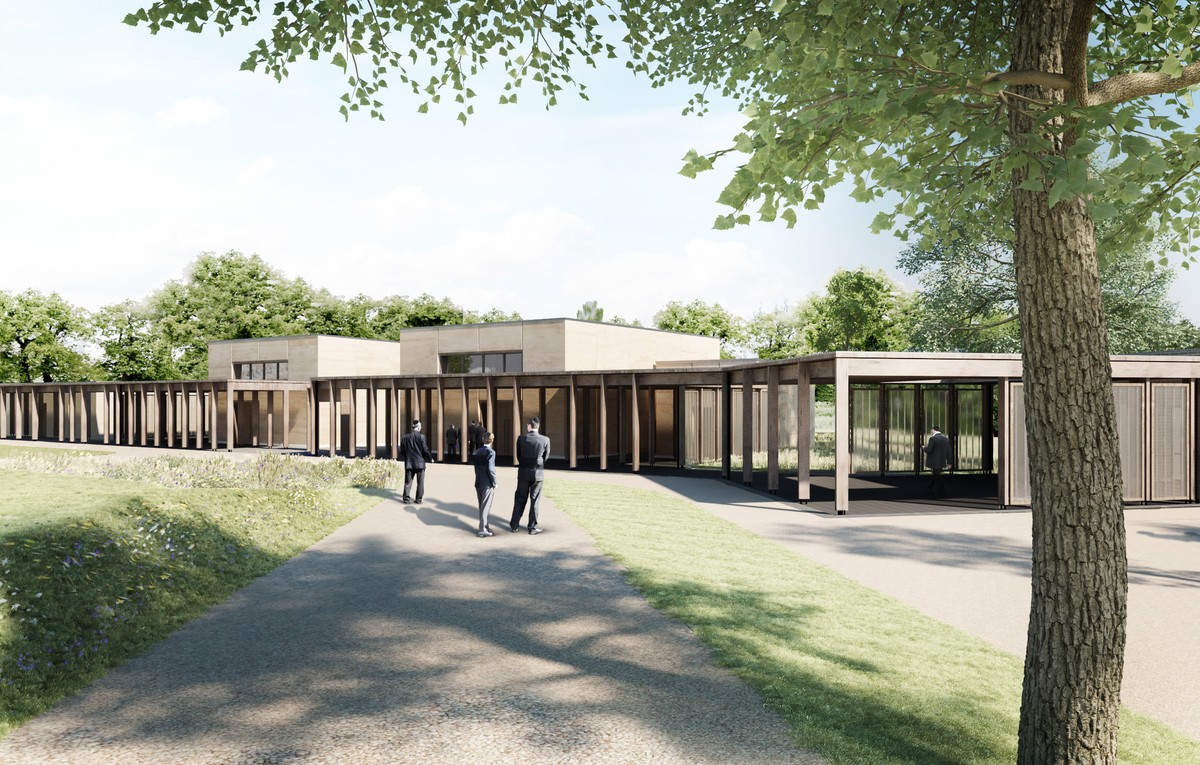 Construction is now underway on site in Hertfordshire for Waugh Thistleton's development at Bushey Cemetery.
Lying within the greenbelt, the sensitive scheme consists of a main ceremonial space built in rammed earth and two timber service buildings.
Waugh Thistleton are working alongside landscape architects J and L Gibbons and engineers Elliott Wood for the scheme.
Work on site is due to be completed in 2017.