Planning permission for 106
Lewes Road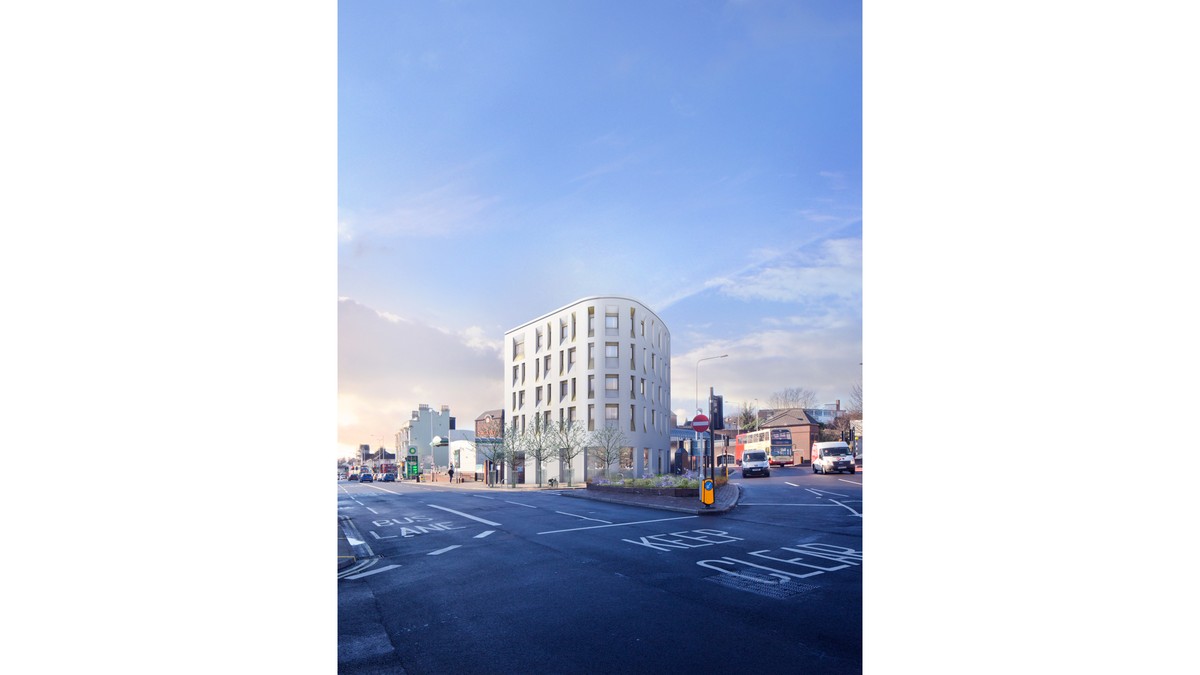 Waugh Thistleton have won planning permission for McLaren Property's student housing scheme at 106 Lewes Road, Brighton.
The double height ground floor has communal facilities with 44 studio apartments on the four floors above. There is a communal south facing external terrace at third floor level with views towards the coast.
The building is solid and monolithic, with windows that have been carved away to reveal the depth of the facade. Clad in light coloured bricks, the scheme pays reference to the regency style of architecture predominant in the Brighton area. The windows on the curved northern edge of the building align vertically, giving order and structure to this prominent section of the scheme.
The island site is roughly triangular in shape, with studio apartments that circle a generous, naturally lit staircase. Each studio has two windows, an en-suite bathroom pod, storage space, a desk and a kitchenette cleverly integrated to make the rooms as spacious as possible.
The scheme is set for completion in Autumn 2017.