Hurst Avenue
A life of luxury in a sustainable home
Location
Highgate, London
Status
Completed
2013
Client
Bliss Space
Budget
£1.4 million
RIBA workstages
Concept to Completion
These beautiful open-plan, sustainable family homes were built from cross-laminated timber panels and each constructed within ten days.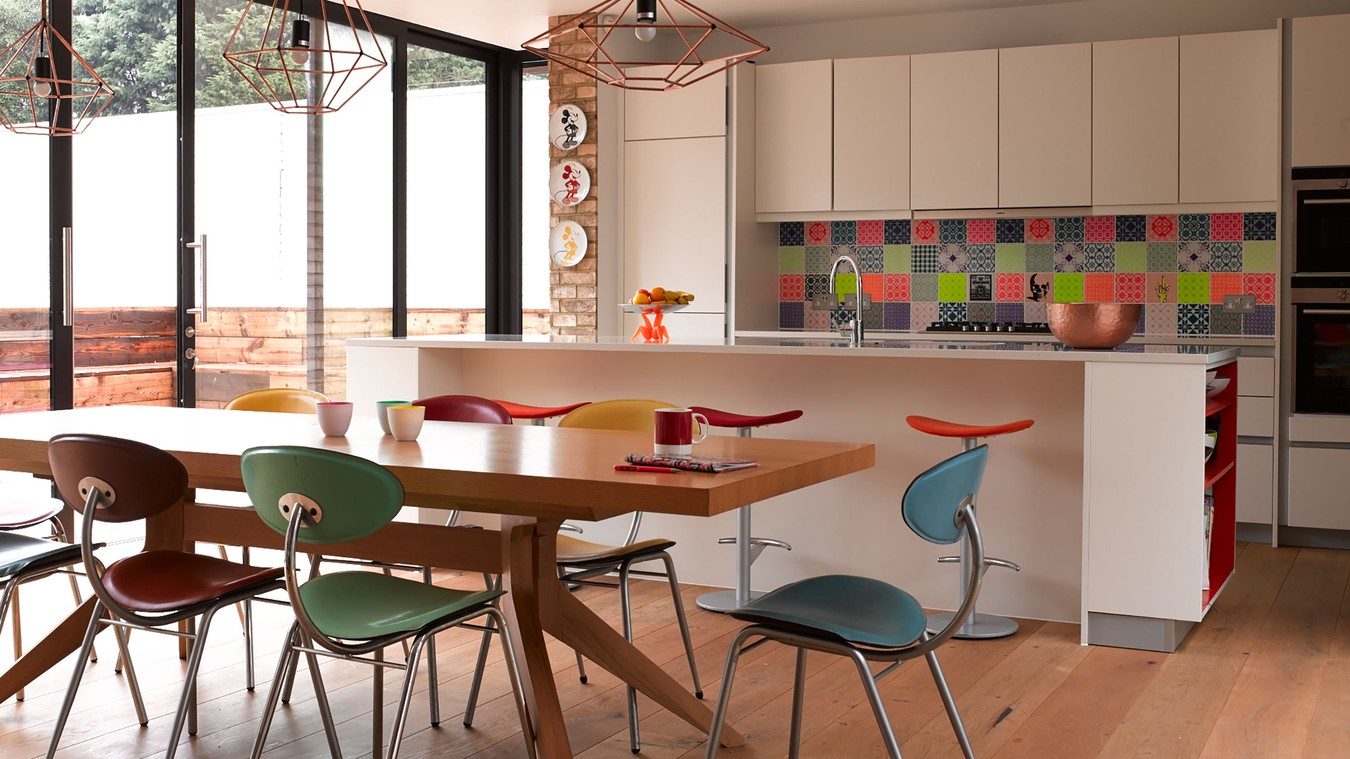 Zoom image
APPROACH
Built onto a sloping site, number 25 features sunken terraces and two floors of extensive open plan living space. The neighbouring property, number 27, is split-level, graduating up and onto the sloped garden at the rear. Each enjoys uninterrupted long views through from the front to the back of the house.
DESIGN
The use of cross laminated timber ensures an airtight, insulated and natural living environment within each of the homes, and both houses are installed with air source heat pumps, heat recovery units and rooftop photovoltaics, reflecting the owners' desire for low energy living.
The houses are clad in timber treated with a sugar-cane bio-conditioner that strengthens and protects the wood, and brings out a natural silver grey patina over time as it endures exposure to the elements.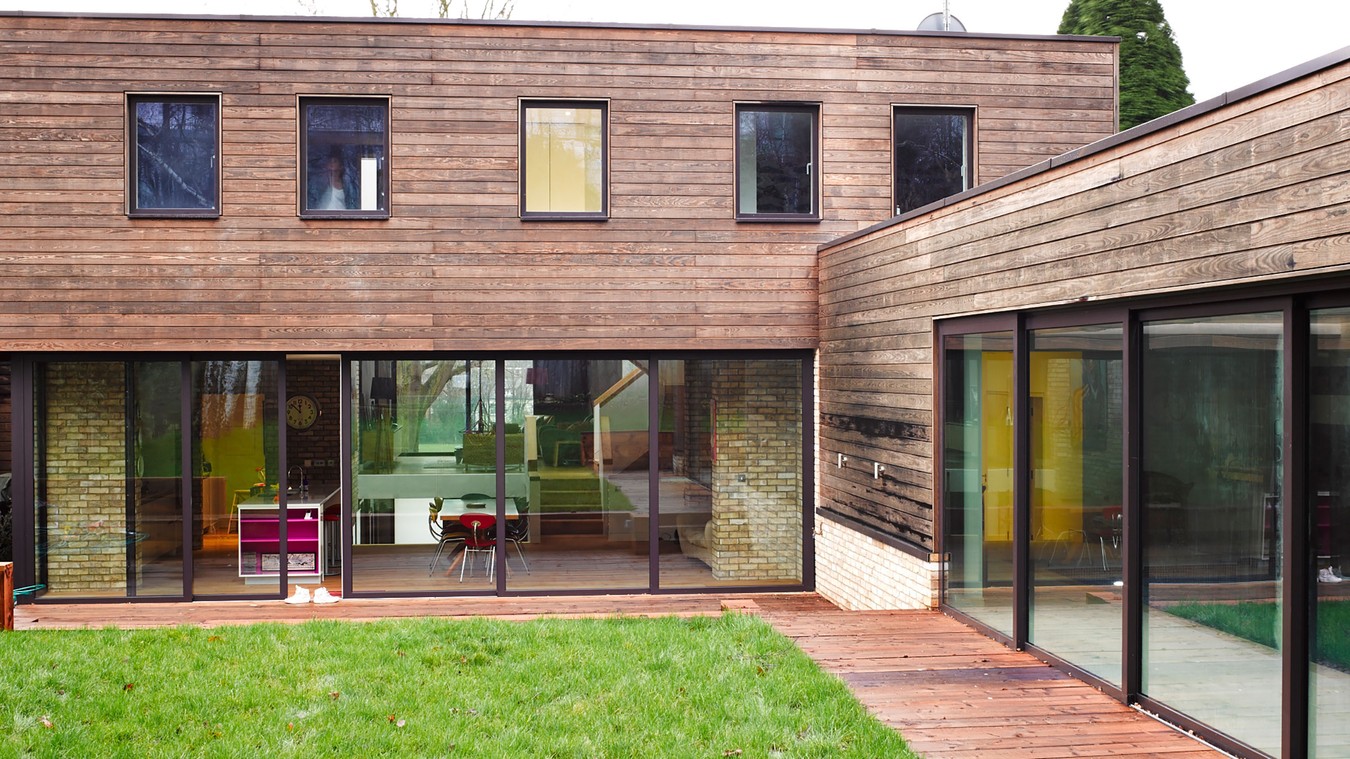 Zoom image